Mizzou Build-a-Business Hosts Another Successful Year
Image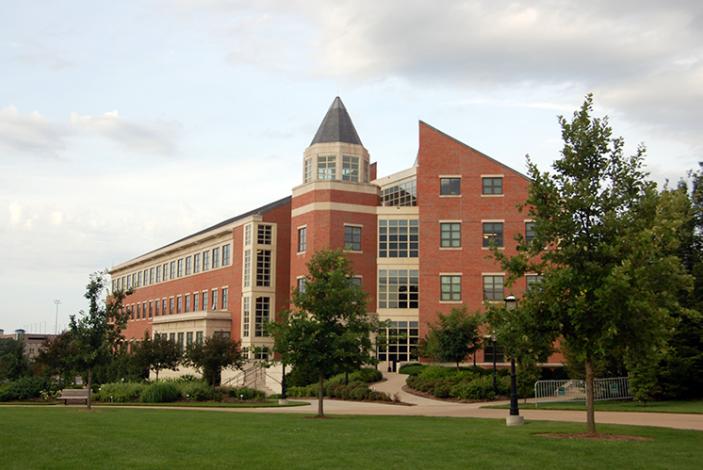 From July 13- 17, a number of Missouri teens put their business skills to the test at this year's Summers @ Mizzou Build-a-Business Camp. During the weeklong program, campers took their entrepreneurial strengths and created business plans.
Throughout the week, the campers heard from a number of business owners including Meg Goddard, owner of FreshStart, Dustin and Austin Stanton of Stanton Brothers Eggs, and Kelsey Hammond of MU's Craft Studio.
The campers also listened to the marketing problems of different businesses in the area, then they brainstormed and presented to the businesses to help them solve real-time business problems.
At the end of the week, the campers were tasked with coming up with their own business plan with the help of Dr. Sean Siebert of Invent Yourself LLC. Siebert spoke with the campers to help them formulate their business pitches, which they presented that afternoon to family members and campus guests.
Hunter Hedgepath, 15, took home first place for the competition in the senior category with the idea of a custom skateboard and t-shirt business. In second place for the senior category came Kayla Huff, 15, for her cupcake business idea. For the junior category, Hallie Lindsey, 12, won for her homemade cupcake business. Kaitlyn Roberts, 12, was runner-up in the junior category for her bracelet business which honors veterans.
Steve Henness, State 4-H Specialist and camp director, was excited to see how much support the camp had from the community. "We are genuinely grateful to the over 40 camp partners who combined to make camp possible for these youth!" Henness said.
Build-a-Business Camp is one of ten camps offered through the Summers @ Mizzou program, engaging teens in career-oriented while experiencing life on the Mizzou Campus. Next year's camp will take place July 12-16, 2015. For more information, visit www4h.missouri.edu/programs/summers/buildabiz.