Homecoming Queen and business student Theresa Mullineaux gives back with Alternative Spring Break
Image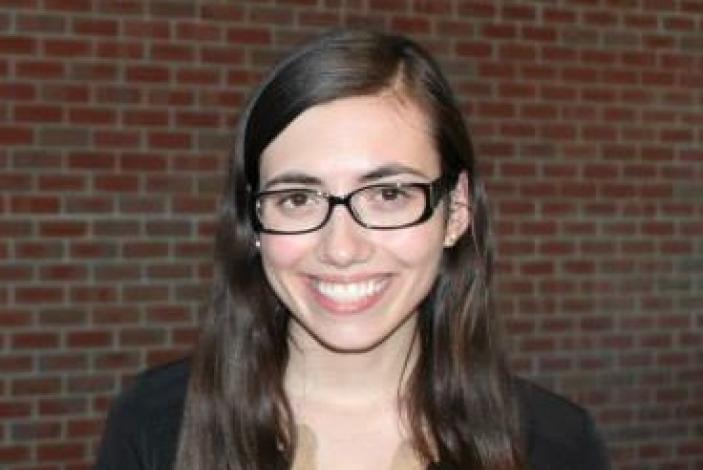 UPDATE: Congratulations to Mizzou Alternative Break not only for breaking records in the number of students who choose community service instead of relaxation this spring break, but also for the worthwhile work they are doing! Nearly 650 students are registered for 53 Mizzou Alternative Breaks trips this month, setting Mizzou's program on track to become the largest of its kind in the U.S. The program is currently ranked No. 4 in the nation for number of participants and trips.
Every year, the Center for Leadership and Service at the University of Missouri sends groups of 12 students on trips around the country to do service work with Alternative Spring Break. Theresa Mullineaux, a senior in The Trulaske College of Business, will be participating for the fourth consecutive year. However, her service work started long before she arrived at Mizzou.
"In high school I had gone on service trips and really enjoyed the experience," Mullineaux said. "During Summer Welcome, I heard about Alternative Spring Break and thought it sounded like something I would be interested in. I applied and was selected for a children's trip."
Since then, Mullineaux has taken an active role in the organization. She became a site leader her sophomore and junior years and this year was selected to be the Executive Director of the organization. In her role, Mullineaux has expanded the program exponentially.
"We have expanded past spring break and now offer winter break trips and we are piloting our first Thanksgiving break trip this year. All of the trips have an issue of focus for their service –  from health to homelessness," Mullineaux explained. "We have 69 trips this year so we are going all over the country."
Alternative Spring Break has seen extensive growth during her four years – from 17 trips in 2010, to 69 in 2014. This has allowed the pool of Alternative Spring Break sites to grow.
Mullineaux, a finance and banking major, took the opportunity to use the skills she's learned in business school to apply them to her work for Alternative Spring Break. "Every business organization has some sort of a service component. I think the Trulaske College of Business teaches essential skills necessary to plan a trip."
Through the trips, Mullineaux hopes participants will learn that the issues they are working with across the country are also present in Columbia. "ASB is creating a new initiative. All students will volunteer in the Columbia community before their trips depart," Mullineaux explains.  "My hope is that students will realize how much relevant service opportunities are available in Columbia. Creating active, engaged citizens that aid the communities they are in is something I would really like to see."
As executive director, Mullineaux has also helped create the SEC Compact. This year, Mizzou along with four other schools in the SEC, is sending trips to Marion County, Ala. to build a house. "Each school has a different spring break allowing us to work for five straight weeks at one site. This maximizes the impact SEC schools are having on the community and still provides every participant the same life-changing experience," Mullineaux said.
Mullineaux was crowned Homecoming Queen during halftime at the Mizzou vs. South Carolina football game after Alternative Spring Break nominated her for the title.