Hands-on Learning: Governor announces $10 million state funding for Applied Learning Center
Image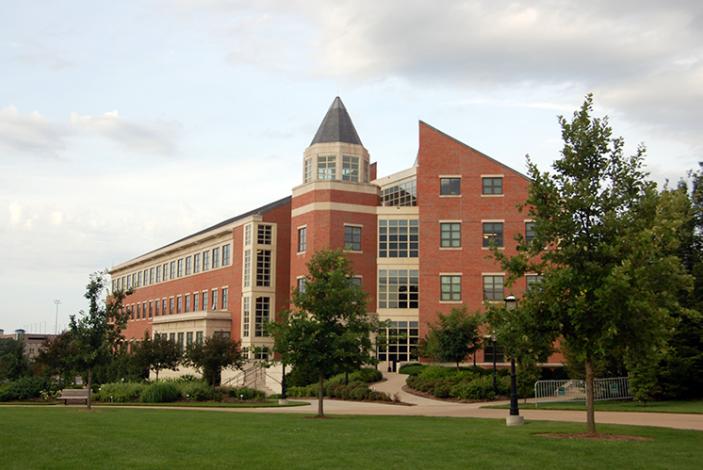 Gov. Jay Nixon announced May 18 matching funds of $10 million toward construction of the Applied Learning Center, to be part of the Trulaske College of Business at the University of Missouri.
The allocation is available through Missouri's Higher Education Capital Fund, which matches private funds for university building projects. The 50/50 match was possible because of private funds raised by MU and because state revenue was 7.7 percent above the budget projection for fiscal year 2015, Nixon said at the announcement event, held on the Bank of America Plaza between Cornell Hall and Reynolds Alumni Center.
Learning by Doing
The $22.3 million Applied Learning Center will complement the traditional classroom business instruction in Cornell Hall by offering real-world application opportunities. The center will have labs involving marketing, finance and business creation, through which students can gain hands-on experience, says Samuel A. Hamacher, an MU alumnus and president of The Harbour Group, a St. Louis-based consulting firm.
"From sales labs for real-world pitches to trading floors for finance students and beyond, the learning spaces will provide research and development in an environment of a real-time enterprise," Hamacher says.
Hamacher, a member of the advisory board involved in raising donations for the business college, thanked the private donors who helped make the 50/50 match a reality. "We would not have accomplished this without the support of the business leaders in our community who have pledged to invest in our excellence," he says.
The center will be located at the southeast corner of Rollins Road and Tiger Avenue. A walkway or bridge is planned to connect the learning center with Cornell Hall.
Bursting at the Seams
Over the years, the Trulaske School of Business has experienced significant enrollment growth. When ground was broken for Cornell Hall in 1999, the school had 2,789 students. Enrollment was 3,449 when the hall opened. Today, the school has more than 5,000 students. The Applied Learning Center is expected to attract more students and increase the business school's national and international reputation for excellence.
Also speaking at the announcement event were Chancellor R. Bowen Loftin and University of Missouri System President Tim Wolfe.
"The new Applied Learning Center will help to create a bridge for our students as they transition into rewarding business careers," Loftin said.
Wolfe spoke of how the center will help students become creative problem solvers who think entrepreneurially.
Story by Mark Barna