Banning honored during Faculty-Alumni Awards celebration
Image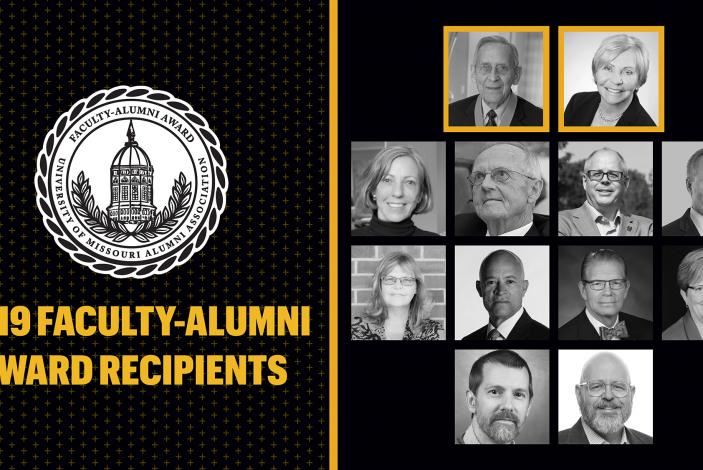 Robert D. Banning, BS PA, '58, received an Alumni Award from the Mizzou Alumni Association at its 52nd Annual Faculty-Alumni Awards celebration on November 15.
During his distinguished, 30-year career in the military, Banning was promoted to the rank of colonel and received numerous awards for bravery in the field, leadership and management abilities.
A Korean War and Vietnam veteran, he served in high-profile assignments across the globe, including commanding a Field Artillery Battalion in the 25th Infantry Division and serving as Military Assistant to the Secretary of the Army for Panama Canal Affairs in the 1977 Treaty turnover to Panama. When he served in the Office of the Assistant Chief of Staff for Army Intelligence, he was known as the most skillful adjudicator available for extremely sensitive and complex investigations and was awarded an Army Commendation Medal. He was assigned to a White House detail from 1972 to 1974, serving former President Richard Nixon. He received the Defense Superior Service Medal in 1988 for his service to the Deputy Assistant Secretary of Defense for Reserve Affairs. In recognition of his superior skills, he was chosen to attend the U.S. Army War College, the highest level of military schooling.
Banning attended Mizzou on a Curator's Scholarship and participated in the Army ROTC and two fraternities. At the time of his graduation, the college was known as the College of Business and Public Administration.
The Faculty-Alumni Awards recognize the achievements of MU faculty and alumni. Alumni are considered for both their accomplishments in professional life and service to their alma mater.