Ways to get involved
The Crosby MBA Association (CMBAA) is a student-run organization that fosters community within the program. CMBAA enhances the MBA experience through professional development opportunities, social events (tailgates, holidays, and intramural sports), community service, leadership opportunities, and lasting friendships. Every Crosby MBA student is automatically a CMBAA member and can take part in all of the organization's enriching opportunities.
Mizzou Analytics Society educates and inspires students about the power of analytics in business and marketing decisions while providing a forum for discussion and collaboration with each other, faculty and professionals in the field. Students are also provided resources to pass examinations and certifications that support their career development.
Or join one of the 250+ student organizations offered to Mizzou students.
The Trulaske College of Business collaborates with the Heart of the Missouri United Way to create the United Way Board Fellows program. Through this partnership, students act as a consultant for projects involving local nonprofit agencies and serve as board members over the course of a semester. The program typically consists of 5 - 10 Crosby MBA students, who partner with agencies such as Heart of Missouri United Way, United Community Builders and Fun City Youth Academy. Each student is matched with an agency based on their skills and interests.
This program was first launched nationwide at Stanford University in 1997, and has since expanded to include universities ranging from Harvard University, Cornell University, Washington University, and more. Students will take part in this program as a component of their coursework to complete the MBA program, but will also gain real-world experience in a way that benefits the community.
Throughout the Crosby MBA curriculum there is an emphasis on global issues and the global economy. One may choose immersion within another country's business and social culture through our study abroad programs. Not only will it broaden international perspective, it also expands business contacts and employment opportunities.
Earn 1.5-3 hours of MU course credit (no prerequisites required)
Learn about the history of the region and gain an appreciation of different cultures and markets
Crosby MBA students have the opportunity for an exclusive study abroad experience. Locations vary year to year; previous trips have been to Nicaragua, Vietnam, and Malaysia.
Various study abroad options are also available through the Trulaske College of Business during summer and intersession time frames.
As yet another example of Mizzou's commitment to delivering a competitive advantage - case competitions help refine skills in storytelling, presentation, critical thinking, communication, and teamwork. These opportunities open doors to boost your resume, network with corporate sponsors, receive feedback from experts, and potentially win cash prizes.
Students participate in MBA level competitions such as, the SEC Case Competition and entrepreneurial business plan competitions. Crosby MBA students can try out for the Case Team and may have their expenses covered by our Graduate Programs Office.
Crosby Ambassador Team
The Crosby Ambassador Team (CAT) is a group of MBA students who communicate with prospective students and represent the Crosby MBA Program at student services and career services activities. They invite you to contact them to learn more about their experiences here at Mizzou.
Image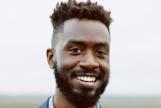 Image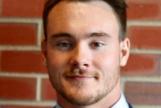 Image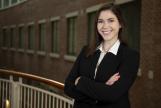 Image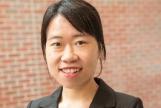 Image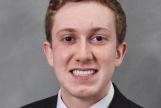 Image
Image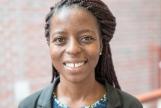 Image