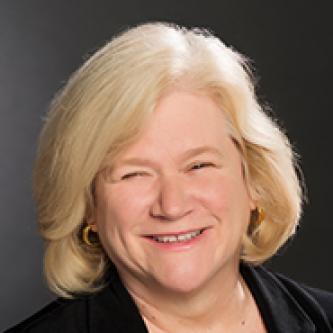 Management
Rhonda Reger
M. Watkins Distinguished Professor of Management
Rhonda Reger is the M. Watkins Distinguished Professor and the Management Department Doctoral Program Coordinator at the Robert J. Trulaske, Sr. College of Business at the University of Missouri. Dr. Reger's current research focuses on strategies for managing firm-level social evaluations in the social media era and on strategies to foster high growth and technology entrepreneurship. Her National Science Foundation funded research explores how self-concepts support or impede faculty involvement in commercialization of university inventions. She founded the Entrepreneurship and Innovation Center housed in the Management Department and previously served as Management Department Chair.
Her award-winning research on competitive dynamics, social approval assets, and organizational identity has appeared in leading scholarly journals including the Academy of Management Journal, Academy of Management Review, Strategic Management Journal, Organization Science, Journal of Management, Journal of Management Studies, and Organizational Research Methods.
She is an International Research Fellow at Oxford University's Centre for Corporate Reputation in the Said Business School. Numerous awards recognize her research, teaching, and reviewing skills. She has taught strategy, entrepreneurship and related courses to thousands of students at all levels from undergraduate to PhD, including students enrolled in joint engineering and business programs. She has worked with many large technology organizations including the Intel Corporation, Dow Chemical and the National Institutes of Health as well as startups and small to medium sized businesses. She has taught EMBA and doctoral students in the United States, China, Europe and Australia.
She previously served as the Nestlé Professor of Business Administration at the University of Tennessee where she was Director of Research for the Anderson Center for Entrepreneurship and Innovation and Director of the Strategy, Entrepreneurship & Organizations Doctoral Program. She previously held faculty positions at the University of Maryland (including Department Co-Chair and Faculty Director of the MBA Program), Arizona State University and the University of Illinois-Chicago. She earned a PhD in Strategic Management from the University of Illinois, Urbana-Champaign.
Additionally, Dr. Reger has served as an associate editor for the Journal of Management and on editorial review boards of several premier scholarly journals. She led the Managerial and Organizational Cognition Division and served on the Business Policy and Strategy Division's Executive Committee within the Academy of Management, and led the Behavioral Strategy Interest Group within the Strategic Management Society.
Education
PhD, Strategic Management - University of Illinois, Urbana-Champaign; MBA, Strategic Management - University of Illinois, Urbana-Champaign; BBA, Marketing - Texas A&M University; 
Recent Publications
Brown Bag Presentation, Imperial College-London, "Why Don't Academic Scientists Engage in More Entrepreneurial Activities?"
Chair and Presenter: The Sound and the Fury: Managing Corporate Reputations in the Social Media Era paper session, Reputation Symposium, Centre for Corporate Reputation Saïd Business School, University of Oxford, Oxford, UK.
Facilitator: Content and Text Analysis in Organizational Research: Techniques and Applications, PDW workshop, Boston, 2019.
Reger, R.K. 2019. (participant) A Conversation on the Intersections of Cognition and Innovation symposium, sponsored by the MOC, OMT and TIM divisions, Academy of Management Meetings, Boston, August.
Reger, R.K. 2019. (panelist) Social Media and Social Evaluations symposium, Sponsored by the SIM, OMT and STR divisions, Academy of Management Meetings, Boston, August.