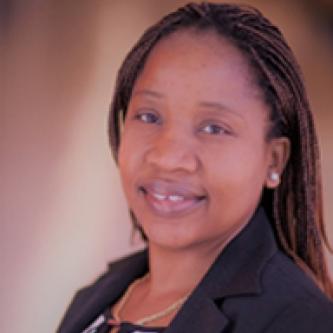 Management
Everlyne Misati
Assistant Professor
Address
700 Tiger Avenue
Columbia, MO 65211
Eve Misati is an Assistant Professor in the Management Department at the Robert J. Trulaske, Sr. College of Business, University of Missouri - Columbia. She earned her Ph.D. in Business Administration, with a focus on the areas of Entrepreneurship, Strategy, and International Business, from Florida International University (FIU). She studies the firm-stakeholder relationship as it broadly pertains to firms' growth, social evaluations, and non-market activities. Her work is motivated by the recognition that firms' decisions and actions not only affect but are also increasingly influenced by key actors. Specifically, she takes both macro and microfoundations perspectives to examine the precursors and outcomes of the strategies, processes, and performance relating to the (1) expansion e.g. via internationalization, (2) legitimacy, and (3) social responsibility of both small entrepreneurial firms and large multinationals. Her work has been published in outlets including the Journal of International Business Studies, Africa Journal of Management, Human Relations, Journal of Business Ethics, Group & Organization Management, and the Journal of Organizational Behavior.
While pursuing her Ph.D. at FIU, Dr. Misati taught undergraduate courses in Entrepreneurship, Strategic Management, International Business, as well as Organization and Management across face to face, online, and hybrid platforms. She currently teaches Principles of Entrepreneurship to undergraduate students at the University of Missouri. Among other volunteer roles, she has served on the (a) Executive Board of the Women in the Academy of International Business (AIB-WAIB) as the PhD Student Member-at-Large, (b) Academy of Management's (AOM) International Management Division as the Newsletter Editor and later as the Communications Officer, and (c) The PhD Project's Management Doctoral Students Association (MDSA) as a member of the research committee.
Prior to returning to school to pursue her Ph.D., Dr. Misati worked in Nairobi, Kenya and Orlando, FL. Her career spanned the hotel and supply chain industries as well as undergraduate student advising. She completed her undergraduate education in Hotel Management at Kenya Utalii College in Nairobi, Kenya, and an MBA, with concentrations in Entrepreneurship and International Business, from Rollins College, in Winter Park, FL.
Education
Ph.D, Florida International University; 
MBA, Rollins College; 
Undergraduate, Kenya Utalii College
Awards
Florida International University 
Graduate School, Dissertation Year Fellow, 
2018 - 2019; 
Florida International University G
raduate School – Doctoral Evidence Acquisition Fellow, 
2017 - 2018; 
The Florida Education Fund (FEF) - McKnight Dissertation Fellowship Affiliate, 
2018 - 2019; 
American Association of University Women (AAUW) - Selected Professions Fellow, Rollins College, 2010 – 2011