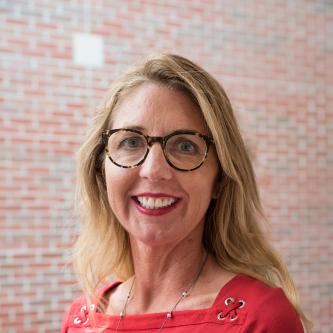 Center for Entrepreneurship and Innovation, Entrepreneurship Alliance, Management
Annette Kendall
Director, Center for Entrepreneurship and Innovation and Assistant Teaching Professor
Dr. Annette Kendall is director of the Center for Entrepreneurship and Innovation and an assistant teaching professor of entrepreneurship in the Department of Management at the Robert J. Trulaske, Sr. College of Business.
Dr. Kendall joined the MU business faculty in 2019, but she has been affiliated with the university since beginning her PhD program in 2015. While earning her doctorate in agricultural and applied economics, she served as a research associate at the McQuinn Center for Entrepreneurial Leadership, part of the Division of Applied Social Sciences. Her dissertation research explored the role and structure of entrepreneurial networks in a nascent industry. Dr. Kendall also taught a variety of courses about economics, management and entrepreneurship while completing her PhD.
Now, in the Department of Management at the Trulaske College of Business, Dr. Kendall directs the Center for Entrepreneurship and Innovation. Under her leadership, the center's mission is to inspire and empower Mizzou students to take control of their futures through adopting an entrepreneurial mindset. Additionally, Kendall is an Assistant Teaching Professor in Entrepreneurship and teaches upper-level classes on developing an entrepreneurial mindset and the principles of entrepreneurship.
Prior to her time at Mizzou, Dr. Kendall resided in New Zealand. There, she honed her skills in different companies and industries such as accounting, construction, aged care and insurance.