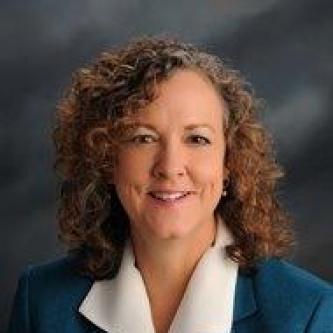 Financial Research Institute (FRI) Advisory Board
Shari Feist Albrecht
Commissioner
Company
Kansas Corporation Commission
Shari Feist Albrecht was appointed to the KCC by Governor Brownback on June 25, 2012.  She was reappointed to a second four year term, which expires on March 15, 2020. She served as Chair from January 9, 2014, to January 14, 2016, and from January 11, 2018, to January 17, 2019.
Albrecht served at the Kansas Department of Health and Environment from 1993 to 2012. Previously at the KCC, Albrecht held the positions of Director and Deputy Director of the Conservation Division, chairing numerous committees, including the Oil and Gas Advisory Committee. She also served as Acting General Counsel, Assistant General Counsel, and staff attorney for the Transportation Division.
Albrecht just completed her term as President of the Regional State Committee of the Southwest Power Pool and serves on the Advisory Board of the Financial Resources Institute. She is a member of NARUC, serving on the Electricity Committee and the Washington Action Committee. She is also a member of the Advisory Council of the New Mexico State University Center for Public Utilities and of the Energy Bar Association.
Albrecht earned a bachelor of arts degree in Spanish literature from KU in 1982. She graduated from WU School of Law in 1984 and is licensed in Kansas, the U.S. District Court for Kansas, and the U.S. Supreme Court. Albrecht and her husband live in Topeka and attend Faith Lutheran Church.