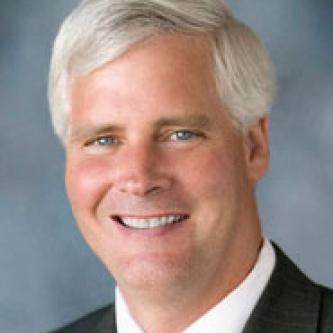 Financial Research Institute (FRI) Advisory Board
Paul Kjellander
Commissioner
Company
Idaho Public Utilities Commission
Commissioner Paul Kjellander serves as president of the Idaho Public Utilities Commission, having been appointed to his current six-year term in 2017. His term expires in 2023.
It is Commissioner Kjellander's second term in his second stint on the Commission, having previously served from January 1999 until October 2007. He was reappointed in April 2011, following his service as administrator of the newly created state Office of Energy Resources (OER).
A member of the National Association of Regulatory Commissioners' board of directors, Kjellander is chairman of the association's Committee on Telecommunications and serves as NARUC representative to the North American Numbering Council. He previously served on NARUC's Committee on Consumer Affairs and its Electricity Committee.
Kjellander is an at-large member of the National Council on Electricity Policy, which is funded by the US Department of Energy and managed by NARUC.
Kjellander is also a member of the Federal Communications Commission's 706 Joint Board, and has served as chairman of the FCC's Federal-State Joint Board on Jurisdictional Separations.
During his time at OER, which is now known as the Office of Energy and Mineral Resources, Kjellander created an aggressive energy efficiency program funded through the federal American Recovery and Reinvestment Act of 2009. He also served on the board of the National Association of State Energy Officials.
Before joining the Commission in 1999, Kjellander was elected to three terms in the Idaho House of Representatives, where he served from 1994 to 1999. As a legislator, Kjellander served on a number of committees, including the House State Affairs, Judiciary and Rules, Ways and Means, Local Government and Transportation. During his final term in office, Kjellander was elected chairman of the House Majority Caucus.
Kjellander has also served as director of Boise State University's College of Applied Technology Distance Learning, program head of broadcast technology, station manager of BSU Radio Network, director of the Special Projects Unit for BSU Radio and BSU Radio's director of News and Public Affairs.
He earned undergraduate degrees in communications, psychology and art from Muskingum College in Ohio. He also has a master's degree in telecommunications from Ohio University.