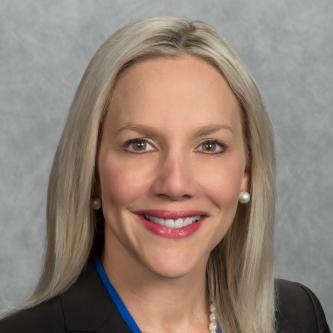 Financial Research Institute (FRI) Advisory Board
Julie I. Brown
Commissioner
Company
Florida Public Service Commission
Julie Imanuel Brown was reappointed to the Florida Public Service Commission for a third term beginning January 2, 2019 and ending January 1, 2023. Commissioner Brown served as Commission Chairman from January 2016-January 2018. During her Chairmanship, the State of Florida experienced massive hurricane impacts for the first time in more than a decade. To help minimize future storm impacts, Commissioner Brown led the Commission's review and recommendations of Florida's electric utility storm-hardening actions for years to come.
She was twice reappointed to the Commission after first being appointed in January 2011. Before becoming a Commissioner, she was Associate Legal Counsel of First American Corporation, a Fortune 500 company, where she handled a variety of legal issues in the Eastern, Midwest and Mid-Atlantic Regions, including corporate compliance with regulatory authorities. She also worked as a corporate attorney at Shumaker, Loop and Kendrick, LLP in Tampa, Florida, specializing in mergers and acquisitions and securities law.
Commissioner Brown was appointed to serve as one of 11 on the Florida Women's Suffrage Centennial Commission to ensure the statewide observance of the centennial of women's suffrage in 2020.
Commissioner Brown serves on the Board of Directors and is a member of the National Association of Regulatory Commissioners (NARUC).  Commissioner Brown also serves on NARUC's Committee on Gas, Subcommittee on Nuclear Issues–Waste Disposal, and its Presidential Natural Gas Access and Expansion Task Force to help expand natural gas service in neglected and rural areas. She also serves on the NARUC-U.S. Department of Energy Natural Gas Infrastructure Modernization Partnership, facilitating investments in natural gas infrastructure modernization and repairs to natural gas distribution pipeline networks. Since October 2018, Commissioner Brown has served as Chair of the Gas Technology Institute's Public Interest Advisory Committee after previously serving as its Vice Chair.
Commissioner Brown was appointed to the Southern States Energy Board (SSEB) Blue Ribbon Task Force, a partnership project with the U.S. Department of Energy, to help strategize an electric energy policy and regulatory framework in Puerto Rico. She has also served on the Executive Committee of the Nuclear Waste Strategy Coalition since 2016, to help lead its membership efforts throughout the country. Commissioner Brown currently serves on the Financial Research Institute's Advisory Board and was a previous member of the New Mexico State University's Center for Public Utilities Advisory Council.
Commissioner Brown chaired the Florida Legislature's Study Committee on Investor-Owned Water and Wastewater Utility Systems and Her civic affiliations have included the City of Tampa's Architectural Review Commission, the Board of Directors for the Tampa Firefighters Museum, and the Florida Bar's 13th Judicial Circuit Bar Grievance Committee.
Commissioner Brown graduated magna cum laude with a Bachelor of Science from the University of Florida, where she was the recipient of the Outstanding Female Leader award, President of Florida Blue Key, inducted into the Hall of Fame, and received the Dean's Cup for the College of Journalism and Communications. She earned a Juris Doctorate from the University of Florida Levin College of Law, is a member of the Florida Bar, and a member of Leadership Florida, Class XXXIII.
Commissioner Brown and her husband have two children.