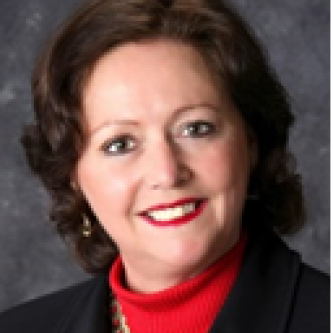 Financial Research Institute (FRI) Advisory Board
Deborah Dewey
President, Missouri American Water
Company
Missouri American Water
Deborah Dewey is president of Missouri American Water, providing water or wastewater services to 1.5 million people. She came to American Water in 2015 as vice president of Operations in Indiana.  In 2016, Dewey was named president of Indiana and Michigan.
Dewey brings more than 30 years of experience and knowledge to her position.  She has executive level experience in the manufacturing and utility industries.   She has served as president of an economic development and business incubation organization and as president of Western Kentucky Energy, leading 500 employees in the transition from nonprofit electric cooperative to investor-owned generation subsidiary. Dewey has owned and managed a construction and supply company and has provided consulting services in the areas of strategic planning and cost optimization.
Her career began at Westinghouse Electric Corp., where she held positions in design engineering, technical marketing, field services and strategic planning. She also served as a manufacturing and product general manager at General Electric Corp., leading more than 1,100 employees.
Dewey has served on boards of state chambers of commerce, state economic development organizations, not-for-profit organizations, bank and construction and mining organizations.
Dewey has a B.S. degree in mechanical engineering from the Florida Institute of Technology, and an MBA from the University of Central Florida.