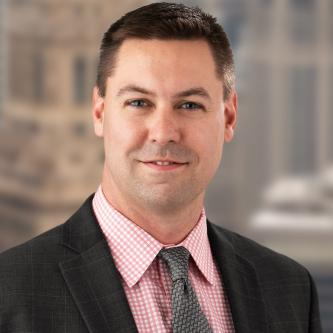 Financial Research Institute (FRI) Advisory Board
Chad Newhouse
Vice President, Regulatory Policy & Strategy
Company
Commonwealth Edison
Chad Newhouse is responsible for leading ComEd's regulatory policies and strategies, including policy outcomes, regulatory tariffs, processing of customer complaints, engagement with the Illinois Commerce Commission and regulatory compliance. A unit of Chicago-based Exelon Corp., ComEd powers the lives of more than 4 million residential and business customers across the northern Illinois, or 70 percent of the state's population.
Prior to his current role, Newhouse served as director of rates and revenue policy at ComEd. In that role, he developed and implemented programs that added financial discipline and improved processes related to ComEd's regulatory work.
Prior to joining ComEd's regulatory team in 2013, Newhouse served as an internal auditor for Exelon, where he focused on operational effectiveness and efficiencies. He has more than 18 years of experience in financial services and the energy industry.
Newhouse is co-founder of Colette Allen Charities, a 501c3 organization whose mission is to support individuals looking to further their lives through education and training. Since co-founding the organization, Newhouse has helped raise funds to support student scholarships.
Newhouse earned his bachelor's degree in accounting from Illinois Wesleyan University. He is a Certified Public Accountant in Illinois.